Chana over at
Adventures in Fluff
is one talented mama! She sews the cutest baby essentials! Right now, she is
giving away a Fluff-N-Stuff Burp Cloths & Wipes/Washcloths Gift Bundle
on her blog!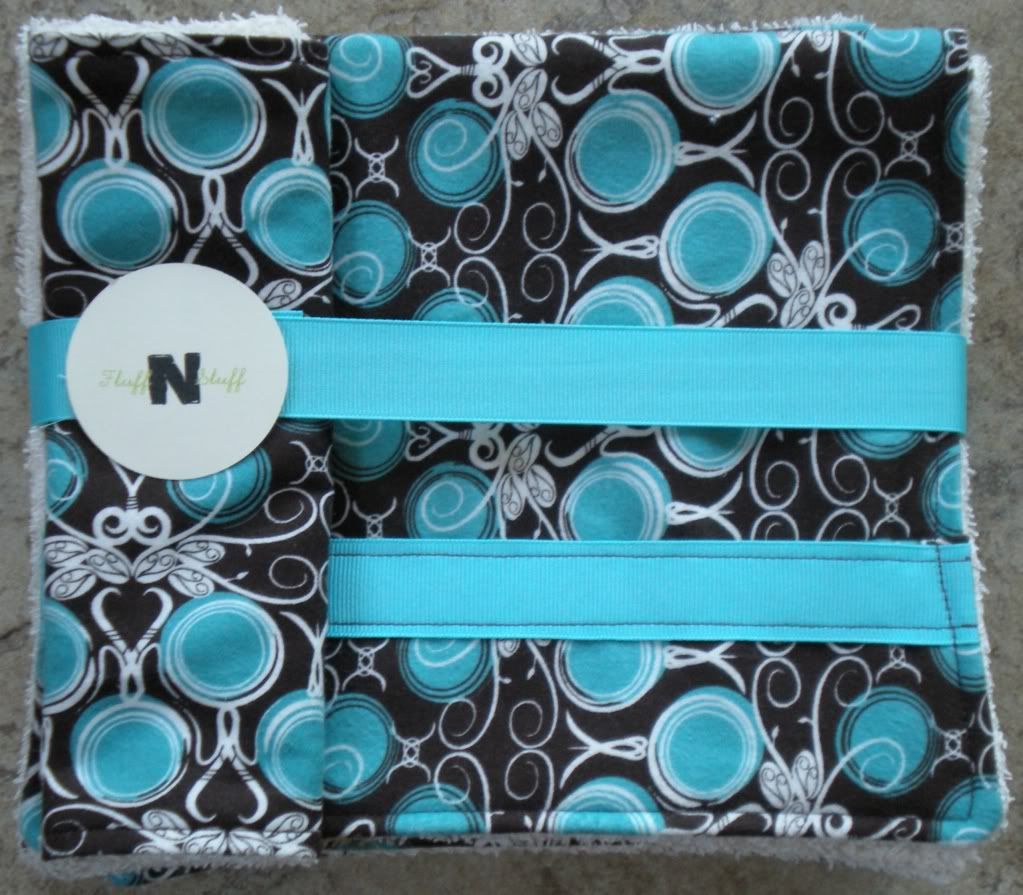 The gift bundle that is being given away is a set of 2 'pocket burp cloths' - they have a pocket on the bottom to catch that wonderful spit-up runoff that would otherwise run straight down your back... eww! (All you BTDT moms know exactly what I'm talking about. Those of you without babies.... just wait. ;) haha! )
In addition to the 2 burp cloths is a set of 5 washcloths/wipes. These can be used a cloth wipes, if you cloth diaper. Or they can be used as regular baby washcloths.
Fluff-N-Stuff
is the clever name she came up with for her gorgeous creations - and I know we're all going to be seeing a lot more good stuff come from Fluff-N-Stuff in the near future! They are just so cute!
Well, enough listening to me talk about the giveaway.... hurry over to
Adventures In Fluff
and enter
the giveaway
for your chance to win!
~If you enjoyed this, don't miss any future posts! Please find a way to follow - options are over on the right side of the page. Don't forget you can also "like" the Urban Granola Facebook page, too! I'd love to see you back!~